If you have spent plenty of time flying your hobby-grade drone and are confident that you are ready for a top-notch GPS enabled machine, there are plenty of options that you can opt for. Of course, a brand new machine is always an option out there but if you are hampered by budgetary constraints, then a second hand drone could also come into the equation. However, then you must be looking the things that should be taken into account when buying a second hand drone.
If you are short on investment and intend not to cross the line, it becomes crucial that you get your money worth and get a top-quality machine in your limited resources. This is where things tend to get a bit tricky though.
A drone that is low cost is not necessarily a bad one by any stretch of the imagination. It all boils down to the additional features that it boasts. You can go for one or more batteries but you can also opt for fewer batteries and accessories such as a carrying case or a backpack or a handheld mobile device holder.
Anyone who is looking to sell his or her equipment has a different idea regarding its worth. You have to respect their idea but at the same time, you have to stay sharp and vigilant. You can find out an even better bargain, you never know!
Let's assume, you have found the drone you have been looking for but what are the things that you should be looking into? It goes without saying that it should be able to fly as that is its primary job. But a flying drone is not necessarily a good drone.
Before you make the deal, here are a few things that you need to take into account when purchasing a second hand drone.
[wpsm_toplist]
1 – Overall condition of the second hand drone
What does the drone look like overall? Can you see dents and cracks in its frame? Has the drone been disassembled? In such a scenario, you are better off asking the owner what happened to the drone and the reasons behind it. The individual could turn out to be a seasoned expert at repairing and maintaining a drone but dents and cracks do not come out of space. There is always a reason behind them.
The DJI Phantom 3 and Phantom 4 had issues with the stress cracks. That is not a bad thing at all as you can also resolve these issues. However, it is an important point that should be taken into consideration when you go out to purchase a drone. If you are about to purchase a DJI Phantom 3 with anti-stress crack mounts installed, you should get them removed so that you are able to analyze the extent of cracks underneath the mounts.
You should also review the charger and ensure that it is fine with nice and straight contacts.
2 – Condition and working of moving parts of a second hand drone and battery
Motors
A drone can have 3, 4, 6 or even 8 motors in some cases and it is crucial that you check for wear and tear on the motors.
There should be minimal play in the motors but it is ideal to have motors with no play at all.
Gimbal
The gimbal, if it is part of the drone, should move smoothly. It should not have any dirt or sand stuck in it. Moreover, it should not be making any kind of sound.

This video tutorial discusses how you can check out the motors and gimbals.
Battery
The battery is of great significance and has to be in supreme condition. A battery with even a single indication of damage should be considered futile. Same is the case with a puffed-up battery. Have a good hard look at the terminals and also ask the owner if you could have a look at the frequency of the battery getting charged. This can be viewed in the DJI Go 4 app in case of a DJI drone. The state of a DJI Intelligent battery can be checked by pressing and holding the power button for 5 seconds. The lights indicate the extent of life left in the battery.
Today's Deal On!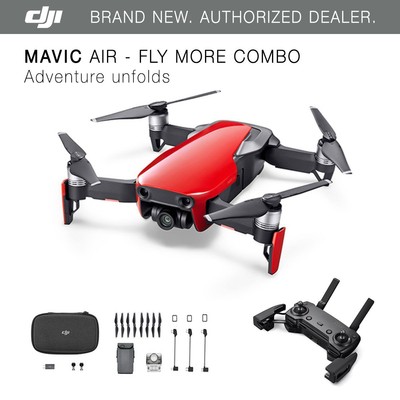 $999.00
$1,199.00
out of stock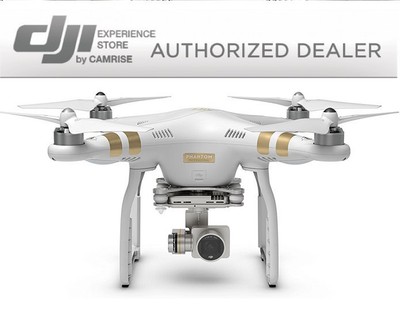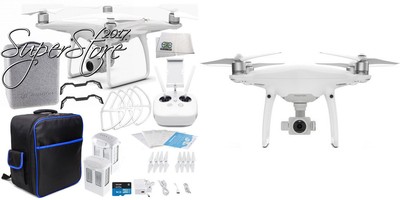 With all the physical aspects checked out, it is time to have a look at other features.
The drone should be fired up and it should run a little diagnostics.
3 – State of internal hardware
As soon as the second hand drone has been triggered on, it will make an attempt to connect to the GPS in a couple of minutes to get connected to at least six satellites. Switch on the radio controller and ensure that it gets connected. The condition of the IMU and compass can also be determined in the DJI Go 4 app. Any defect will be displayed in the app in the shape of red bars even when the drone is in the normal FPV mode of flight.
With all the sensors working fine, check to ensure that the gimbal is also functioning fine.
It is prudent to calibrate the gimbal as it will take no more than a minute. In case the gimbal is working fine, the calibration should get completed without any errors.
Propellers of a Second Hand Drone
The propellers should have no dents, cracks or virtually any sign of damage. In case the drone has damaged propellers, ensure that you get a new pair of propellers as soon as possible.
While purchasing a second hand drone with collapsible propellers such as a DJI Mavic or Spark, check for cracks at the joints. There should be minimal to no play there.
With all the aspects analyzed, it is time to go for a test flight.
Ensure that the drone is connected to a sufficient number of satellites. A DJI drone will indicate the readiness of the drone for flight via its green lights.
When in the air, ensure that there are no vibrations in flight and do not go too high. Vibration is not really bad all the times. It could be the propellers that are not levelled and it is not difficult to get them balanced out.
Depending on the wind conditions, the second hand drone should offer a nice flight experience in the air with all the systems functioning properly.
A little up and down or sideways movement is fine but it should not get out of control. If there is no stick point, the drone should also keep its heading.
Try moving the drone in the forward, backward, and sideways directions while letting go of the sticks from time to time. The drone should hold its position.
If you are satisfied that all the systems are working fine, then this second hand drone should be able to offer you plenty of hours of exuberant flying experience.